Food Aid In Jeopardy Nationwide Due to Government Shutdown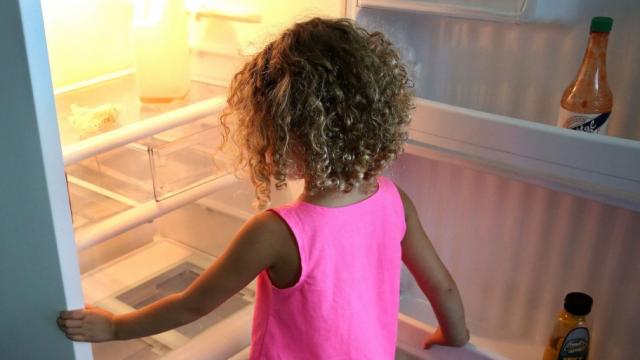 Food stamp recipients will receive funding early for February – by Jan. 20 – but states warn that the food aid will not be supplemented next month, and the Supplemental Nutrition Assistance Program's fate beyond February remains uncertain amid the longest government shutdown in U.S. history.
The U.S. Department of Agriculture used a provision of a continuing resolution, which expired on Dec. 22 at the start of the shutdown, to issue February funds early. SNAP funding is entirely covered by the federal government, but individual states are responsible for administering the program.
Louisiana issued funding to recipients on Jan. 20, but cautioned recipients to budget through the end of February, warning that "any benefits approved after federal funding runs out will be in a suspended status until states receive more information from the federal government about the shutdown's impact on program funding." Larger states such as Florida and Ohio have issued similar warnings.
California expanded its food assistance to victims of the recent fires, allowing for purchases of hot meals and replacement of perishable food lost to power outages. This expansion, along with the state's regular program that serves around 4 million residents, is also in jeopardy as officials remain uncertain about funding beyond February. Without government assistance, residents may turn increasingly to foodbanks – but foodbanks are warning that they can't adequately meet demand.
"If this shutdown continues, it will leave millions of CalFresh recipients in the state – and thousands right here in San Francisco and Marin – in the lurch, come the month of March," the San Francisco-Marin Food Bank said in an issued statement.
"We know that people who lose CalFresh benefits will likely turn to food banks like ours for help. Unfortunately, we know that there is no way that our Food Bank would have the resources to meet the potentially huge increase in need."
More than 38 million people nationwide receive SNAP benefits, according to most recent USDA data. The program has long been a whipping post of conservatives, who decry the program for enabling people who are capable of work to instead collect aid at the expense of taxpayers. But a recent analysis from the Center on Budget and Policy Priorities shows a heterogeneous group – families with children, the elderly, the disabled, and working adults – included in the program.
About 44 percent of recipients are employed – a number that has decreased by almost 4 million from the previous year, which analysts attribute to both the improved economy and more stringent work requirements. In red states like Alabama, where one in six residents currently receive food stamps, the number dropped 85 percent between 2016 and 2017 in some counties where work requirements were implemented.
A similar bill requiring more stringent work requirements passed the U.S. House of Representatives in 2018 but died in the Senate. President Donald Trump had praised the bill, tweeting: "Farm bill passed in the House. So happy to see work requirements included."
While the Trump Administration has assured SNAP payments through February, any additional steps it might take in an ongoing shutdown remain unclear. Congress could individually fund the program in spite of the shutdown, with the administration's approval. But the administration has been critical of the program and negotiations over the shutdown have stalled. In 2015, the federal government passed a Continuing Resolution just before a deadline for SNAP funding.
In addition to reducing food insecurity and hunger, SNAP provides a boost to local economies. Walmart Inc. is the top seller of groceries in the U.S.; 56 percent of its total sales are from food. One study found that 18 percent of all food stamp sales were made at Walmart, and that cuts to the program could result in billions in economic losses over the next decade.
Changing the timing of funding, and general uncertainty surrounding the program, could cause supply disruptions for retailers. "They typically know the spending patterns in their stores for SNAP recipients, so they adjust work schedules, they adjust their stock on the shelves. But it is possible that if the people receive their benefits this week and spend them, it's possible that some of these retailers may run out of groceries," said Sammy Guillory of the Louisiana Department of Children and Family Services.
Other food aid programs such as Women, Infants, and Children (WIC), and school lunches for children living in poverty, will also be funded through February but face uncertainty beyond that month.