99 Miles Of Music For The 99%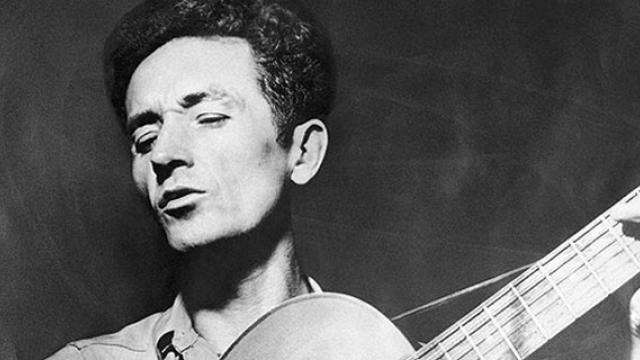 The Occupy Guitarmy is spearheading a #99MileMarch from Philadelphia to New York City from July 5 to July 11 in honor of Woody Guthrie's 100th birthday, on July 14, and in celebration of the Occupy National Gathering.
The Occupy Guitarmy consists of musicians and activists from across the country who will gather at the conclusion of the National Occupy Gathering in Philadelphia on July 4 for a performance of "This Land Is Your Land." The following morning, this newly formed "national guitarmy" will embark on a 99-mile journey of song and community as they march back to New York City singing songs from the Guthrie catalog, as well as social justice favorites such as "We Shall Not Be Moved," "Which Side Are You On?" and "El Pueblo Unido."
Along the seven-day journey, the Occupy Guitarmy will stop in local communities to teach and learn songs, discuss issues facing local residents and perform with area musicians. In addition, they also hope to raise both finances for and awareness of the erosion of public arts education funding over the last few decades.
For more information and details on how to get involved, visit 99milemarch.org or follow the march on Twitter: @99MileMarch.