Occupy the Super Bowl: Atlanta's School System Suffers As Football Fever Reigns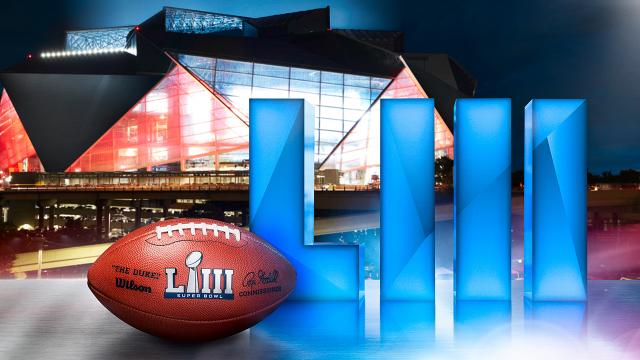 Thousands arrived in Atlanta for the Super Bowl on Sunday, and tens of millions tuned into the game – or at least the commercials, which cost more than $5 million for a 30-second spot to air. But absent the Patriots-Rams media hype was the cost of putting on the game itself – a cost borne largely by the city of Atlanta. The game was played at Mercedes Benz Stadium, which was partially funded by the city to the tune of $200 million at a time when Atlanta's public schools are cutting jobs and Georgia's teacher pension system is threatened with cuts.
The Atlanta Public Schools 2018-19 Fiscal Year Budget includes cuts to some staffing and administrative positions, and just a 1 percent pay raise for employees. Property tax freezes restricted the amount of revenue collected, and a major portion of the budget is going to cover retirees' pensions and health costs.
APS teachers automatically enroll in Georgia's Teachers Retirement System, which provided a defined pension until a decade ago, when the state altered the rules to more resemble a private pension plan much like a 401(k). This means that retirement benefits are now based on investment returns and are not promised by the state government. The change has led to a recent savings of $71 million, but educators and their lobbyists decry the move.
"The state needs to stop targeting our benefits every time they want to find 'cost savings.' Yes, they can save some money, but at what actual cost," read a Facebook post by Teachers Rally Against Insurance Changes, or TRAGIC.
Government pensions remain among the most generous pensions even after private corporations implemented 401(k) retirement plans in recent decades. With the near elimination of defined pensions in the private sector, conservative lawmakers have set public pensions in their crosshairs. Since the 2008 financial crisis, these pensions have been reduced as state budgets got depleted and conservatives took control of state legislatures.
In 2011, among the changes implemented by Wisconsin's Republican-controlled legislature and governorship, under the watch of then-Gov. Scott Walker, was a requirement that public employees contribute to their own healthcare and retirement.
With teachers, as a group, earning less than those with similar levels of education in the private sector, proponents of the defined pension plans counter that these changes are actually a benefit because they keep qualified teachers in place. But a recent Wall Street Journal article showed that teachers are leaving the profession at the highest rate recorded. The trends aren't mutually exclusive.
Funding for pension obligations has been a problem for many state and local governments due to declines in the market and management of funds. Even if prior administrations improperly managed pension plans, the burden of meeting these obligations now falls on current employees and taxpayers, while retirees face growing uncertainty.
As a result, states and local governments have sought, in part or in whole, to use cuts to retirement as a remedy to cover liabilities. In 2011, DeKalb County School District personnel sued the Atlanta district for failing to make contributions to employee retirement funds. In June 2018, a Georgia appeals court ruled in the plaintiffs' favor, and the school district could be responsible for $250 million in back payment. The case was remanded back to a lower court and is still pending.
Mercedes-Benz Stadium's final price tag is around $1.5 billion. The city of Atlanta funded around $200 million through a hotel tax, of which about 40 percent is mandated by law to be used for the building and upkeep of the stadium. The Atlanta Falcons footed the remainder of the bill but are the beneficiaries of the corporate sponsorship of the stadium, totaling around $1 billion.
The Falcons pay the state agency that owns the stadium $2.5 million in rent, with a 2 percent increase each year. The agreement between the city and the club is for 30 years; however, the Falcons only remained in the state-owned Georgia Dome for 25 years before moving into their new stadium.
At a time when Atlanta is assisting professional sports franchises – the Atlanta Braves baseball team is also a recipient of local financing from the city to build a new stadium, less than 30 years after its previous stadium was built – the city's public schools remain in need of billions of dollars in repairs, according to school officials.
Some schools are more than 40 years old and lack air conditioning, have leaks, or experience crumbing ceiling tiles and other infrastructure woes. Now that the Super Bowl is over, Georgia lawmakers will have to address the long-term solvency of public pensions and healthcare coverage, and the city of Atlanta will be obliged to maintain its new stadium at a cost that may reach $700 million.
For many of the state's teachers and educators, the cost of football versus the cost of education isn't even, fair or justified. You could say, in sports terms, that the game is rigged.